Imagine a perfect blend of classic SoCal beach lifestyle, great community, ideal location, and minutes away from the best food and entertainment in Los Angeles…Those are just a few reasons why people are drawn to Westchester!
Although it's widely known as the home of LAX (Los Angeles International Airport), the second busiest airport in the USA and the fifth busiest in the world, living in Westchester offers an urban-suburban mix with small-town vibes. This thriving neighborhood combines charm, convenience, close proximity to the beach, trails, and everything in between on the coveted Westside. It has also become the heart of a vibrant local scene that includes fantastic foodie spots, annual events, a bustling farmers market, and of course beautiful homes!
Westchester's neighboring communities include the tech hub Silicon Beach (home of Google, The Honest Company, Twitter), Playa del Rey, Marina del Rey, and Culver City, among others. Loyola Marymount University and Otis College of Art and Design are moments away in Playa Vista, offering some of L.A.'s finest educational resources and an eclectic student body. The Westside is home to the best of the best restaurants in Los Angeles and we're happy to report that Westchester has some of our favorites, from trendy supper clubs to pool parties, to authentic coffee houses that bring quality and meaningful connections to our neighborhood.
We love our community and all it has to offer! Come visit us at the weekly Westchester Farmers' Market, the 4th of July parade, and our office on Manchester Ave (just west of Lincoln), and the many events that bring us together here in Westchester!
Local Westchester Hot Spots Guide
The Manchester
An intimate supper club meets craft cocktail bar, with nightly curated music and moody-chic decor provides the ultimate neighborhood experience. They serve up American classics, refined details, and use local ingredients.
Hotel June
Known as the playful kid sister to Proper Hotels and voted one of LA's top 11 boutique hotels by Travel + Leisure, Hotel June is the neighborhood hipster and steps away from our office! It's complete with local art, live music, and a hopping pool scene at Caravan Swim Club, in an inviting and meticulously designed mid-century modern building. They like to say "where it's a Saturday afternoon all year long" and we tend to agree!
Hart House
Keven Hart's new brainchild is definitely heart (and crave) worthy! This 'fast food' spot serves sustainable, plant-based, better-for-you (with none of the usual fast food antibiotics, hormones, preservatives, or trans fats) classic favorites and is truly delicious! When can you get a vegan "milkshake", tater tots, and nuggets in minutes that you feel good about?!
Truxton's
This favorite local spot has a family-friendly, casual vibe and a menu to please everyone at your party! Fresh seasonal and classic dishes with some twists, like a Banh Mi Bowl to their signature Al Pastor pork tacos. A must-try for brunch (after the Westchester Farmers' Market) with omelets, hand-crafted burgers, bowls, and plenty of vegetarian options.
Benny's Tacos
A staple in the neighborhood, Benny's Tacos Westchester is authentic, fresh, and committed to the community. They have Tuesday specials (3 tacos for $8.99!), provide 10% discounts for LAX employees and LMU students, and regularly hold local fundraisers. Did we mention they have the best guacamole on our street?!
Cafe Solar
This hip and cozy cafe is the perfect neighborhood gem. Bring your laptop and grab a coffee as you sit in one of the cushioned window seats or outside on the patio. Enjoy classic and mainly organic options like grain bowls, avocado toast, or ricotta toast with homemade jam, and kombucha on tap.
The Boy and The Bear
This gourmet coffee shop is infused with culture and an aesthetic designed to resemble the old homes in the countryside of Colombia. They develop close relationships directly with Colombian farmers to deliver this top-notch artisanal exotic coffee, and we dig their philosophy, that honest connections build a better world for both of us.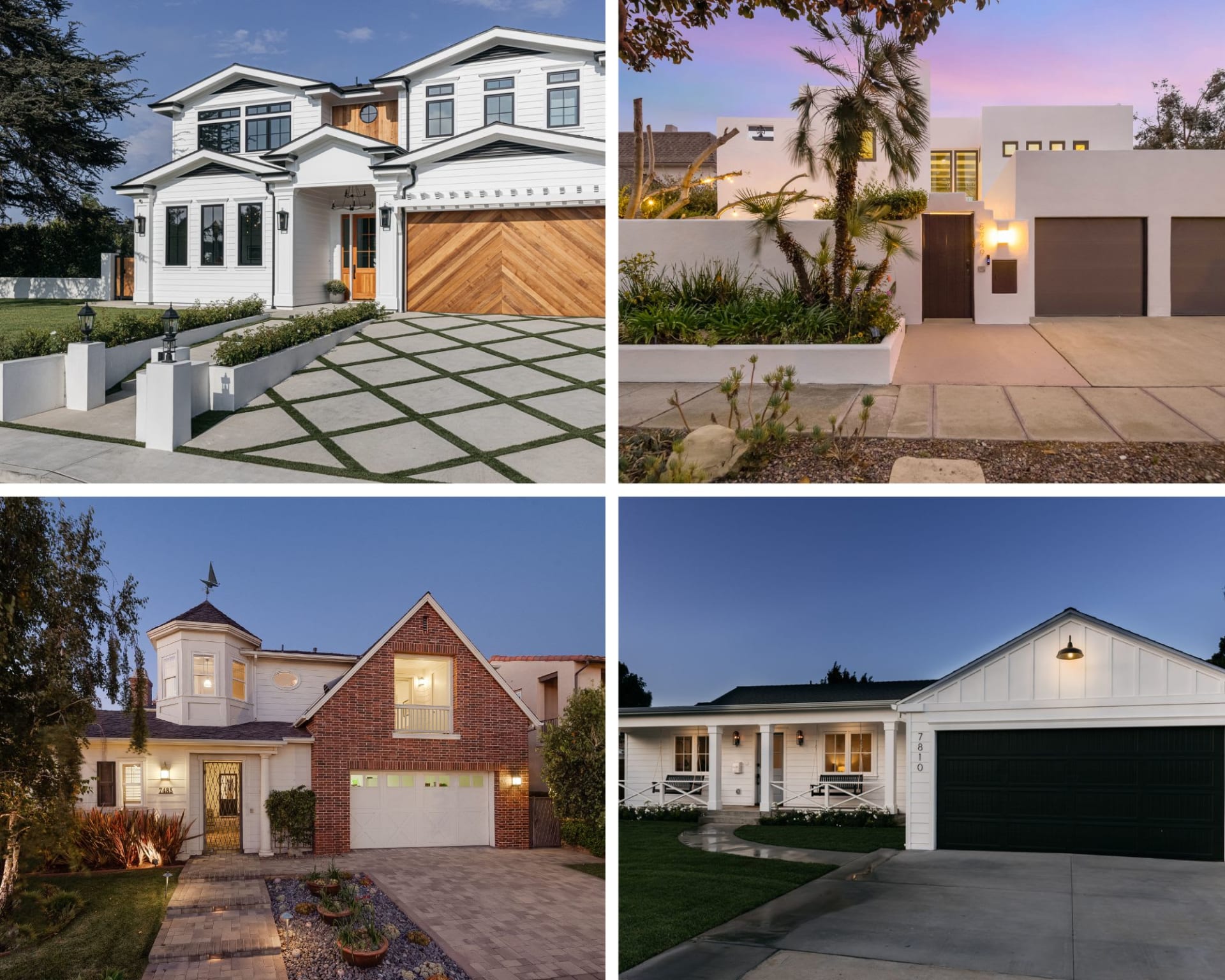 Other Attractions
Westchester Farmers' Market
The Westchester Farmers' Market offers all your favorite farm-to-your-table seasonal produce and artisanal foods in the Downtown Triangle (on West 87th St between Coffee Company & Truxton's) every Sunday from 9am - 1 pm. They continue to have a growing number of local farmers, ranchers, and specialty growers while being a family favorite with a range of kids' activities (petting zoo, balloon art, and face painting). We've been proud sponsors of this local gem since 2018!
Bluff Trail Park Trails
For an easy family and dog-friendly hike, this mellow 4.2-mile trail starts near Playa Del Rey and can be done day or night. Well trafficked and fun for all! Also, check out nearby Ballona Freshwater Marsh for birdwatching tours and more in our Playa Vista blog post.
The Fourth of July Parade organized by LAX Coastal
There's nothing like a parade to meet, reunite, and connect with your neighbors and community which is why we support the Westchester 4th of July Parade year after year. LAX Coastal Chamber of Commerce has been hosting the annual 4th of July Parade in Westchester since 2000, which they claim is "our area's version of a Norman Rockwell painting: proudly patriotic with community camaraderie, and a splash of happy smiles." A new theme is chosen each year, while local businesses, nonprofits, and 8,000 spectators gather together to celebrate with stunning floats, live bands, and the usual festive cheer.
Westchester Arts + Music Block Party
Another SYG favorite, The Westchester Arts & Music (WAM) Block Party is a free day-long community event with live music and dance, art, vendors and community booths, kids activities, garden tours, food trucks, and lots of mingling (find us at the beer and wine garden!), all to benefit our local non-profit organizations. Our team has sponsored WAM since 2016. Each year we deliver a truly one-of-a-kind beer and wine garden experience where 100% of proceeds support the community! Through supporting local nonprofits in this way, the Stephanie Younger Group has donated more than $500,000 to local organizations since 2016.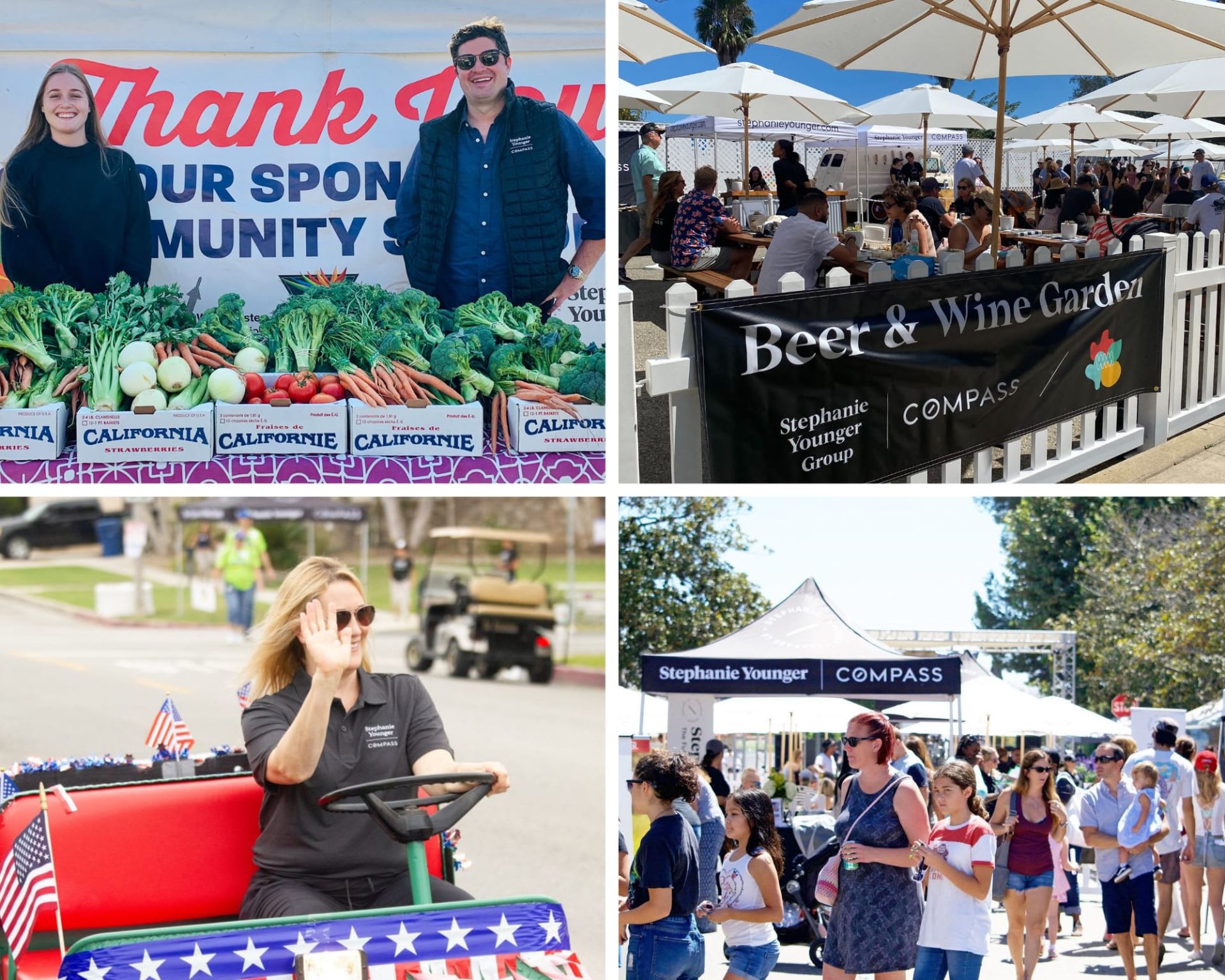 Did We Miss Anything?
Let us know at [email protected]. Be sure to follow us on Instagram and Facebook for neighborhood updates and listings. We look forward to seeing you in Westchester, Los Angeles!