We couldn't be more excited for some much loved and missed in-person events to pop onto our calendars again. With California's reopening a few weeks behind us and movie theaters, museums, and concerts back on the map, there's definitely some fun to be had this summer! If nature is your thing, our amazing beach sports are back in business, not to mention trails and bike routes with views for miles. Dust off your social gear and hit up one of these great local events with a new vigor, there's so much to celebrate!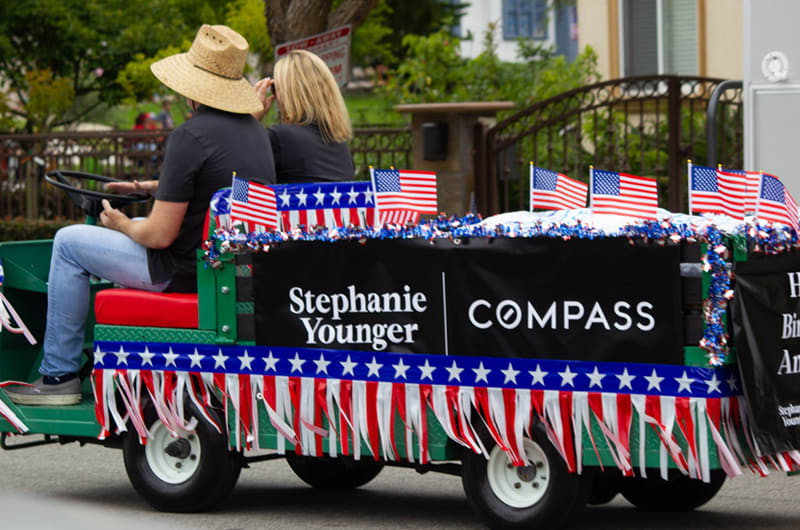 July 4th Parade + Fireworks
LAX Coastal is hosting the 21st Annual Fourth of July Parade on Loyola Blvd in Westchester on Sunday from 11:30-1 with a theme called "Our National Treasures." Although scaled-back, the parade will focus on longtime parade favorites and to honor our healthcare first responders and nonprofits for all their amazing work during the pandemic. Check their FB page here for updates. For viewing fireworks over the water, arrive early to one of Marina del Rey's public areas: Burton Chace Park, Fisherman's Village, "Mother's" Beach, or any of their waterfront restaurants. The 10 minute show will start around 9pm from the south jetty.
Hammer Museum
After too many months of looking at everything on a screen, we can rejoice that nearly all of LA's biggest museums are open again, with some fantastic new exhibits. The Hammer Museum's biennial Made in L.A. 2020: a version was supposed to open in June 2020 but instead of allowing it to be seen virtually, the show's organizers waited until viewers could experience it in person. The show brings together an intergenerational and interdisciplinary mix of artists and was well worth the wait: https://hammer.ucla.edu/exhibitions/2021/made-la-2020-version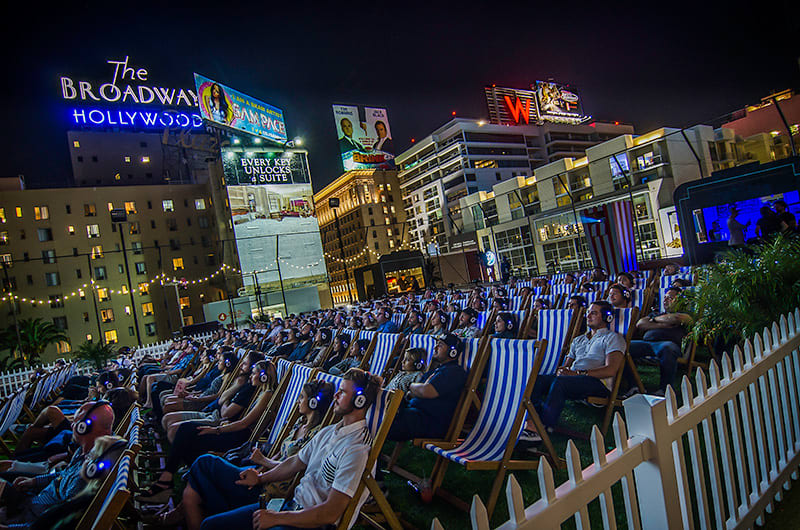 Outdoor Movie Night
We welcomed the comeback of drive-in theaters in and around LA during the pandemic and we're happy they are sticking around, with another great addition. Rooftop Cinema Club is screening classics in El Segundo, where you can rent a lounge chair (or a double-width Love Seat for two) with state-of-the-art wireless headphones, an amazing view of the big screen, and the mountains in the background. If you prefer the drive-in route, they are offering the usual summer favorites like The Goonies and Pulp Fiction at their space at Santa Monica Airport. Weekends in July, August & September: https://rooftopcinemaclub.com/los-angeles/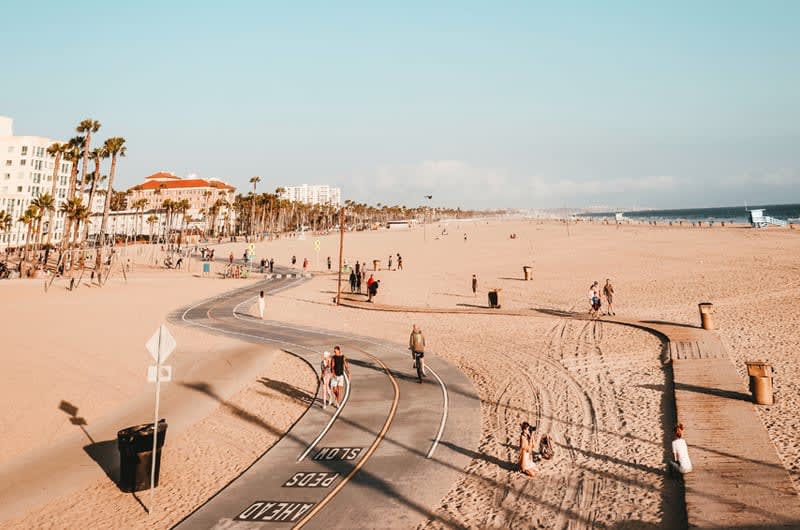 Hit The Beach
Remember all those intentions you made to get in shape once things opened up? There's no better time to perfect your summer activities, especially when we live next to some of the best beaches along the coast! Sign up for a surf lesson, rent a standup paddleboard, or take an oceanfront yoga class on the sand, with options in Santa Monica, Venice and Playa del Rey. Take in all the views you missed with the Marvin Braude Bike Trail, a 22-mile bike path that traces almost the entire westward-facing coastline. For the full trail info, click here.
Venice Beach Art Crawl
In August, Venice is hosting their beloved neighborhood event that includes singers, poets, painters, photographers, performance artists and gallery owners for an evening of art and community. The Venice Art Crawl will be both in person and streamed via Instagram Live this year. Be sure to tune in on Thursday, August 19th from 6:00pm to 10:00pm. https://www.veniceartcrawl.com/

Stay tuned for additional events and happenings this summer, we have our finger on the pulse of all things fabulous on the Westside! We hope to see you at one of our local eateries (see our blog on the best places to brunch) or soaking in the sun, strolling along the boardwalk… cheers, we are pretty confident that this summer is going to be better than the last!

Other resources:
https://www.timeout.com/los-angeles/things-to-do/july-4th-fireworks-in-marina-del-rey
https://www.thrillist.com/entertainment/los-angeles/things-to-do-in-la