With warmer weather and increasingly favorable conditions, we are more excited than ever to get out and enjoy great food, blissful company, and beautiful al fresco settings! The westside is home to some of the most amazing restaurants in L.A., and we pride ourselves on being experts in the brunching arena. From the newest hotspots to our local trusted gems, we're here to guide you to the best of the best. Enjoy, fellow foodies!
The Manchester, Westchester
Great design and rustic farm to table fare make The Manchester one of our favorite new go-to neighborhood spots. Enjoy it's lovely patio as you sip on one of their fabulously crafted cocktails. Brunch highlights are burrata with heirloom tomato and short rib hash, along with one of the best egg sandwiches in Westchester. https://www.themanchester.la/
Cafe Solar, Westchester
Hip yet unassuming, this cozy local spot has a charming outdoor patio and welcoming vibe. Chicken N' Waffles, fresh omelets, ricotta toast with homemade jam, grain bowls and kombucha on tap will keep you coming back time and again. https://cafesolar.cahuengagroup.com/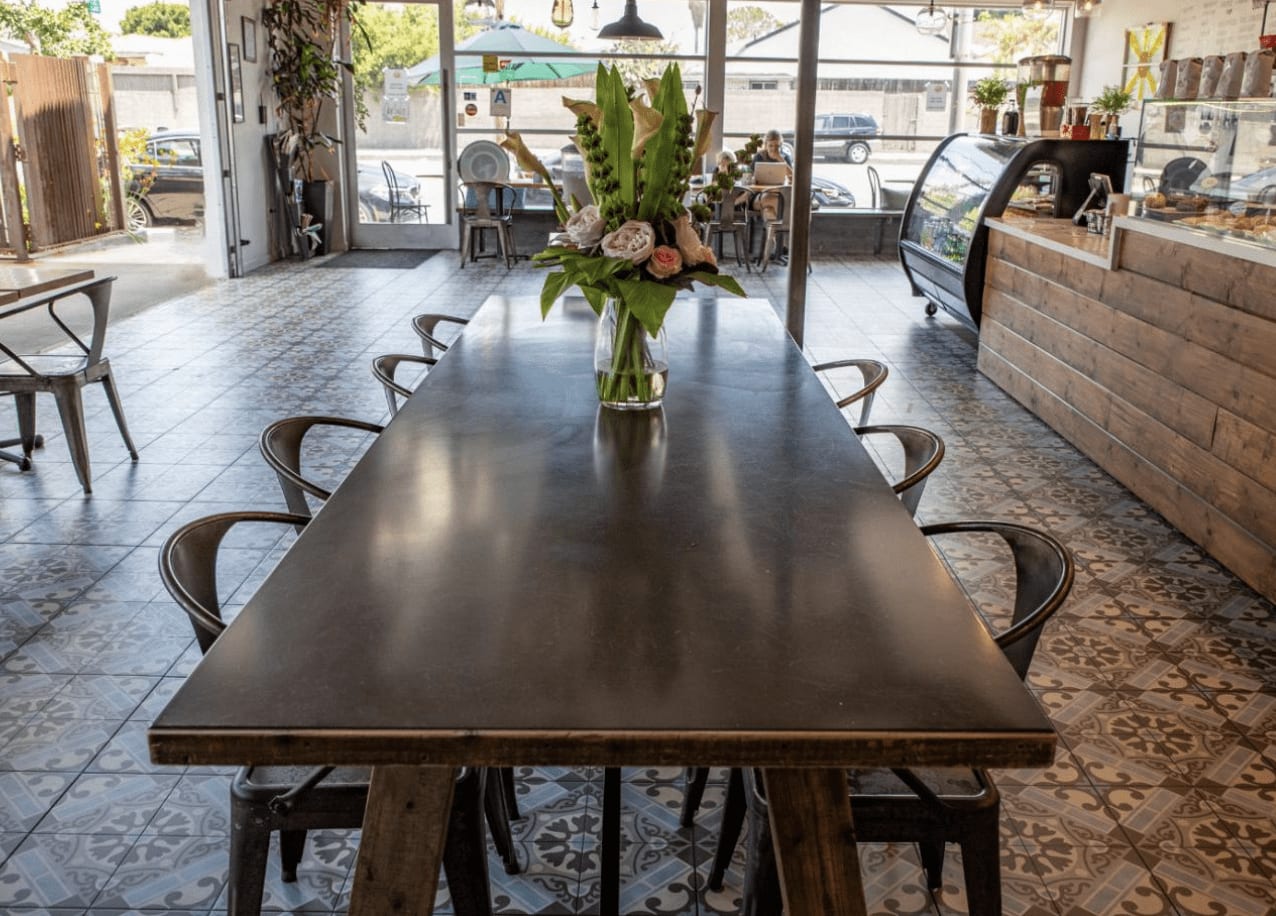 Photo courtesy of Cafe Solar
Caravan Swim Club, Westchester
We always love a new hotspot, and the breezy Baja-inspired Caravan Swim Club in Hotel June definitely fits the bill. Chef Angie Lee has worked all over the world including a Michelin star-rated restaurant in Spain. She combines California ingredients with the bold flavors of Northern Mexico, and the result is pure magic. Horchata french toast goes really well with sparking rose! A raw bar and vegan options make this the perfect spot for an eclectic guest list. https://www.thehoteljune.com/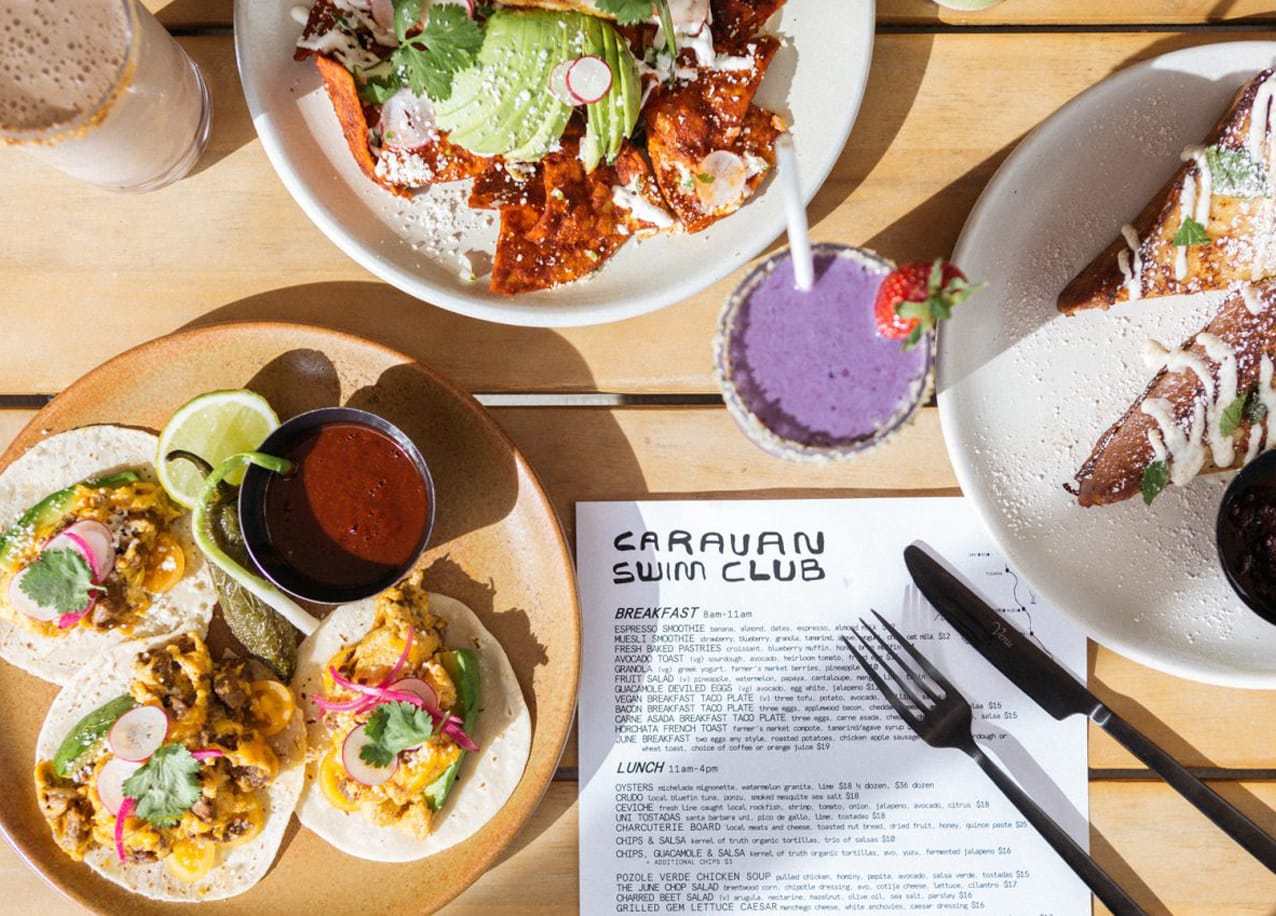 Photo courtesy of Caravan Swim Club
Gjusta, Venice
Forever a hidden gem in the heart of Venice, Gjusta prides themselves on having the freshest produce and products sourced from local vendors. You'll want to indulge in the croque madame, as their sourdough toast is well worth the gluten. Other winners include the salmon grain bowl with kimchi, and the porridge with oat milk, honey and stewed seasonal fruit. https://gjusta.com/
Playa Provisions, Playa del Rey
With its background as the beach, this unique 7,000 sq ft concept space includes four different restaurants and tastes for everyone. King Beach cafe serves up seaside favorites such as lobster rolls and "Playa" fish tacos to die for. Stop by their artisanal ice cream cart Small Batch for a root beer float and hot fudge sundae before you hit the waves. https://www.playaprovisions.com/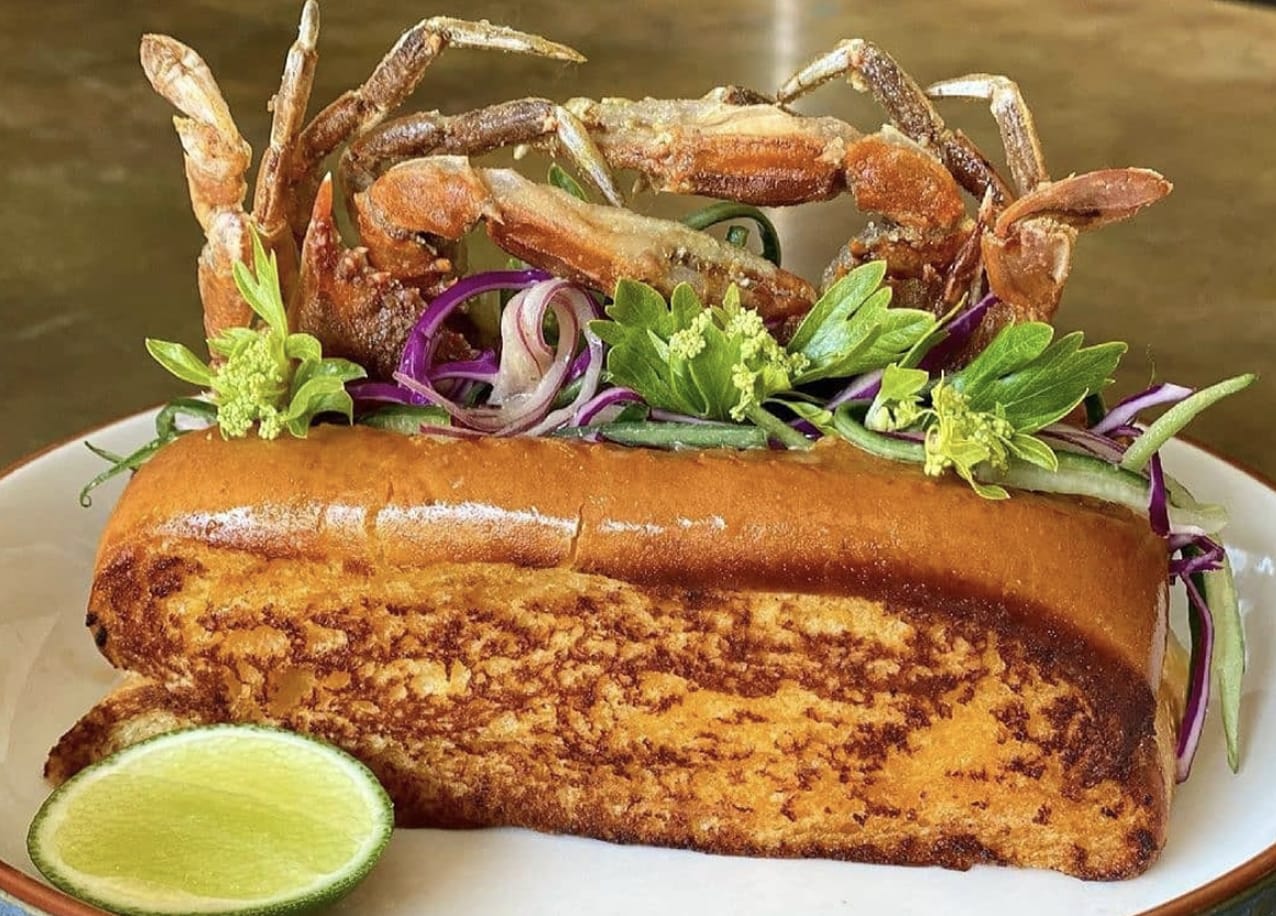 Photo courtesy of Playa Provisions
Maple Block Meat Co., Culver City
If you love authentic Texas barbecue, this is your new spot. The wood-smoked meats at Maple Block Meat Co. spice up this amazing brunch menu, with items like brisket hash and pork belly benedict. Add bottomless mimosas or one of their craft beers to round out your experience. https://mapleblockmeat.com/
Bull & Butterfly, Playa Vista
Playa's playfully reimagined steakhouse Bull & Butterfly was voted one of the top 12 new brunch spots by Eater and we couldn't agree more. Their elevated classics, such as steak, cheddar eggs and a cornmeal pancake, and sticky toffee pancakes are made sweeter in the California chic setting. https://www.bullandbutterfly.com/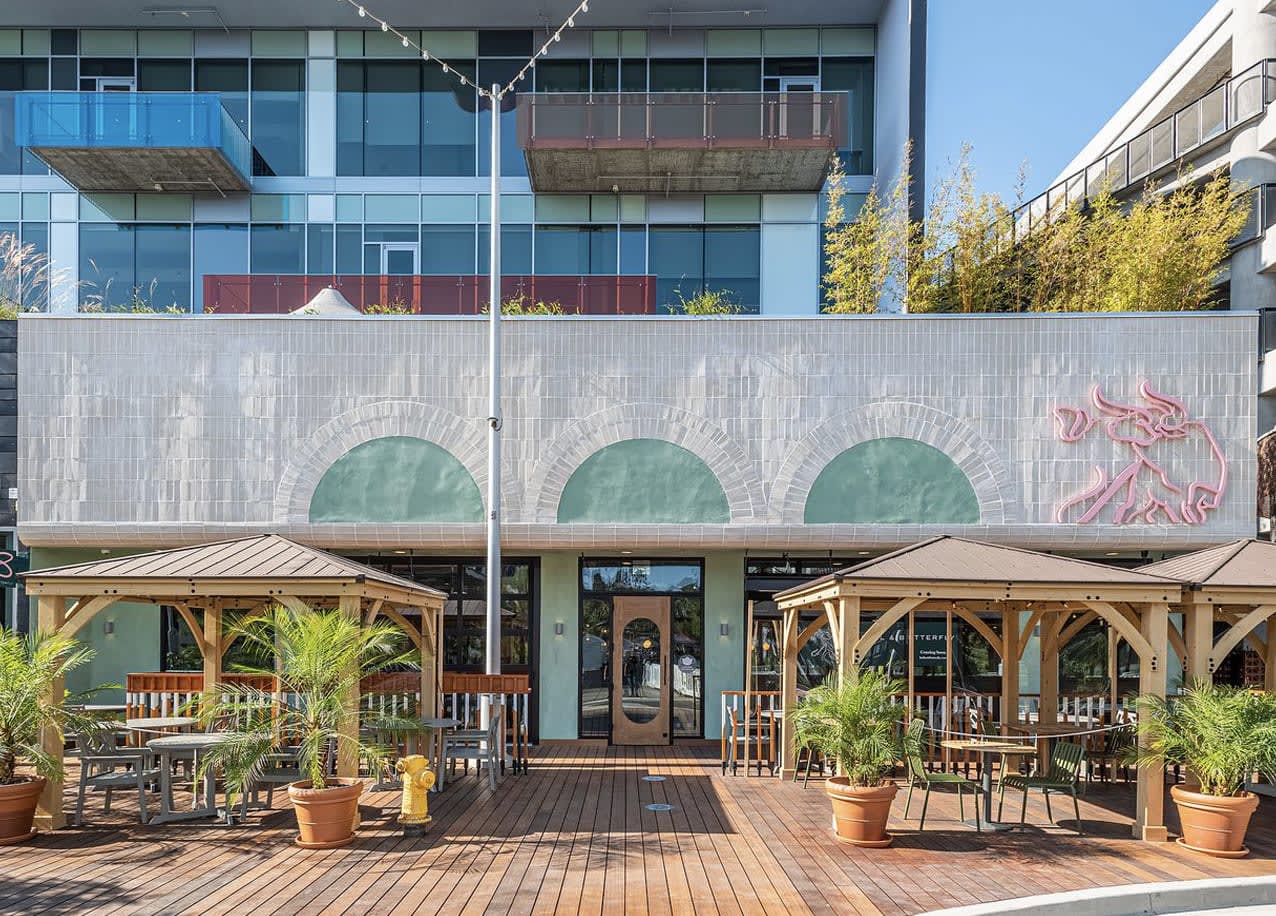 Photo courtesy of Bull and Butterfly
Anything we miss? Let us know! Email us at [email protected].