It's no secret that the westside of Los Angeles is becoming one of the biggest hubs for technology companies in SoCal. With its proximity to the beach and LAX, the most connected airport in western North America, we can see the appeal! The area known as "Silicon Beach" is a nod to Northern California's Silicon Valley (the original tech hub), and encompasses the following communities: Santa Monica, Venice, Marina del Rey, Playa Vista, Playa del Rey, El Segundo, Manhattan Beach and Hermosa Beach.
More than 500 technology companies call Silicon Beach home. You'll recognize the big names: Google / YouTube (Playa Vista), Amazon (Culver City), and Snapchat (Venice), but there are hundreds more startups and companies that are discovering the area's attractions, convenience, and benefits of SoCal life. Here is a little snapshot of who's new, who's hot, and who's making strides in our favorite neighborhoods.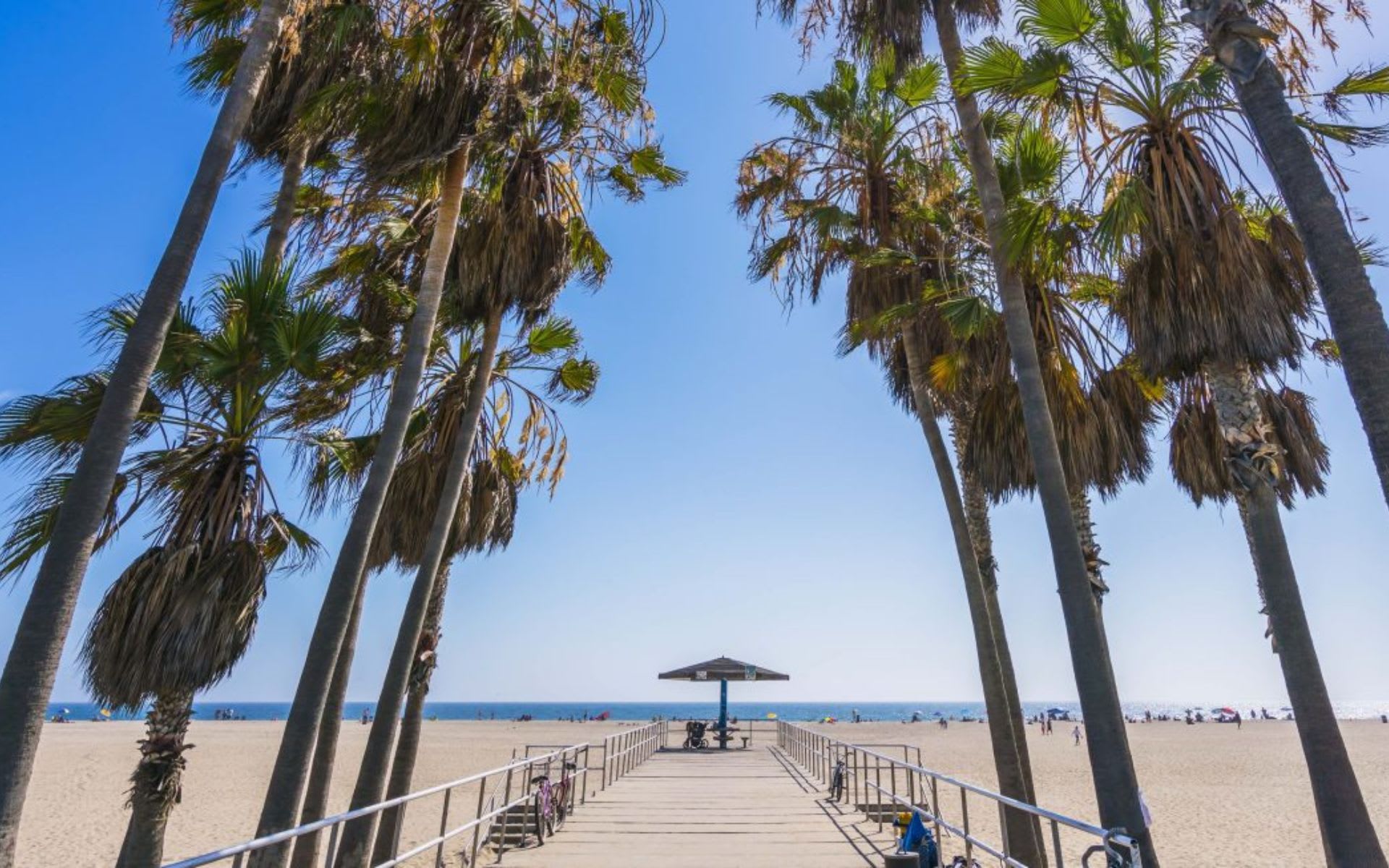 Google
Their start at the legendary Frank Gehry designed binoculars building in Venice made a big impact. Their expansion to the huge Playa Vista location (once occupied by Howard Hughes' famous aircraft the Spruce Goose) should bring some major waves as well. Venice + Playa Vista, www.Google.com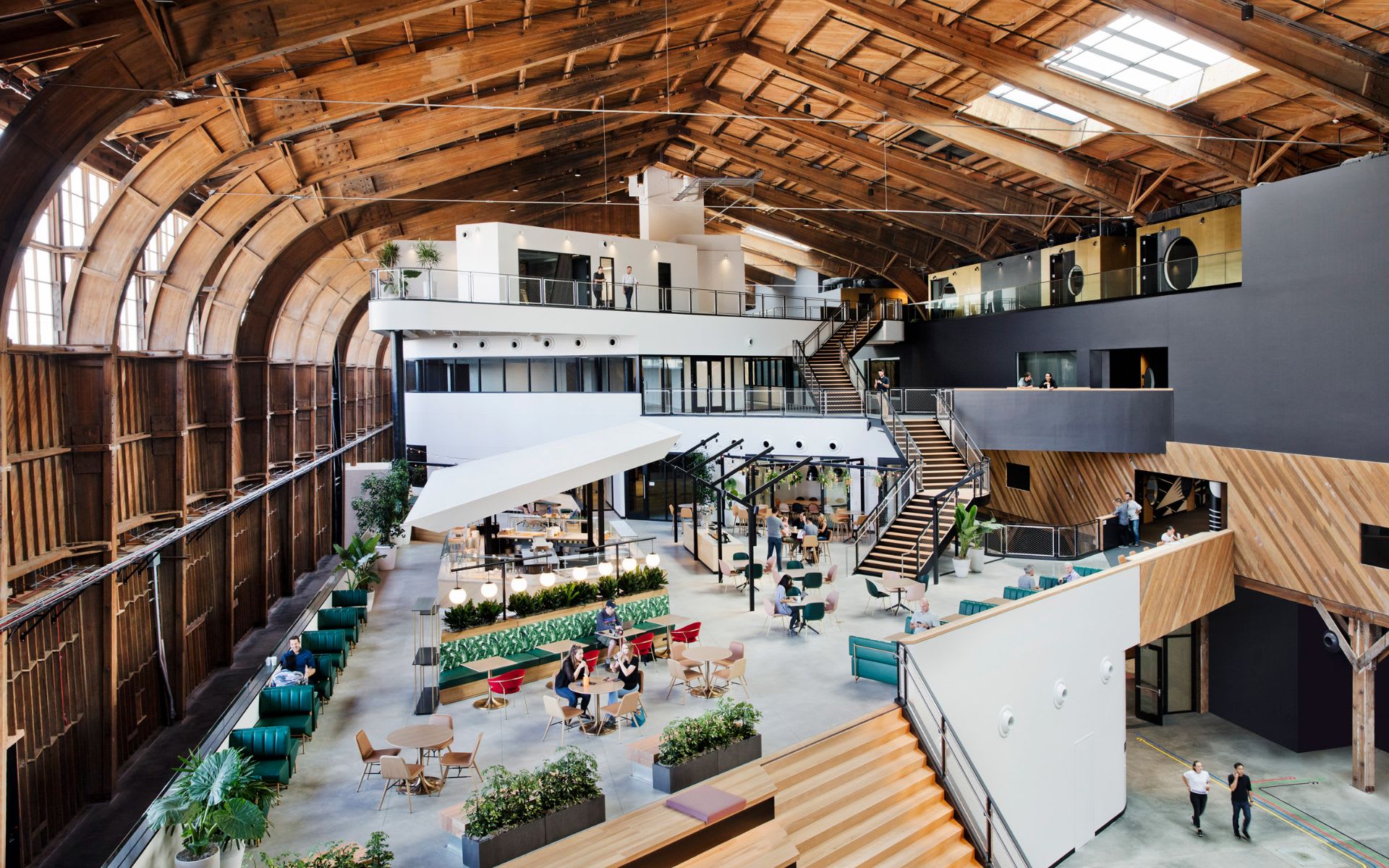 Courtesy of Deezen
Amazon
Amazon has joined other industry giants (Sony, Beats, HBO, and Maker Studios) in Culver City and making their mark with a $620-million expansion of the historic Culver Studios, a 100-year-old film studio in downtown. This new home of Amazon's L.A.'s operations will take up approx 720,000 square feet, complete with terrace decks and landscaped interior pathways connecting the various structures. Culver City, www.Amazon.com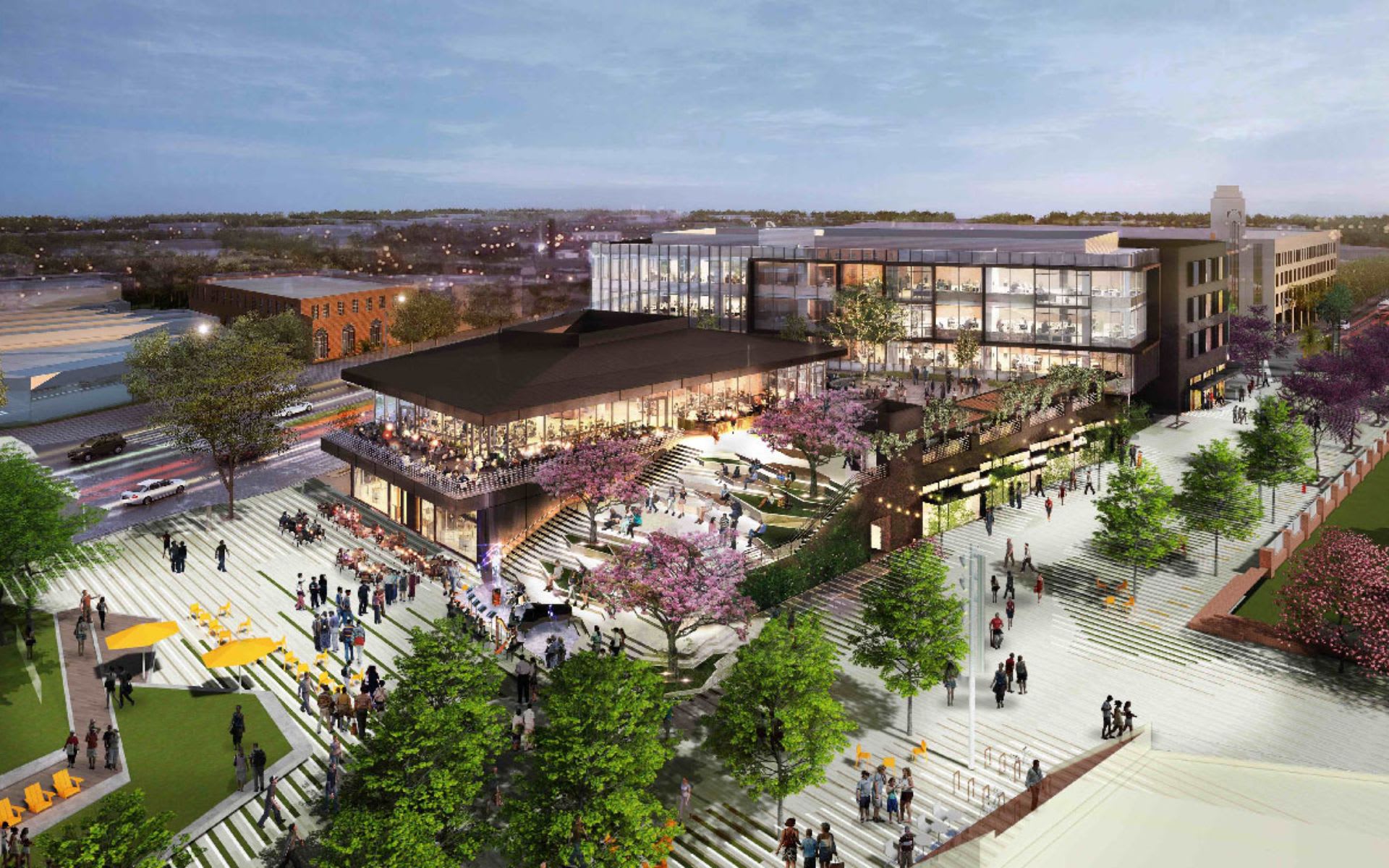 Rendering by Gensler
Snap Inc.
The social media company responsible for Snapchat has also recently spread its wings in Silicon Beach. In addition to its original location in Venice, they now have offices in Santa Monica near the airport. Venice + Playa Vista,
www.snapchat.com
YouTube
YouTube is also making use of the former Hughes era airport structures, with nearly 41,000 square feet of space dedicated to production, post-production, and networking. Playa Vista,
www.youtube.com/space
Nike
Nike's new L.A. headquarters will be located on the top two floors of yet another much anticipated westside development project, WE3. Designed by SPF:architects and the third building in the Water's Edge complex at the intersection of Jefferson Blvd and Lincoln, it includes a large atrium on its top floor, a basketball court, swimming pool, and a soccer field! Playa Vista,
www.Nike.com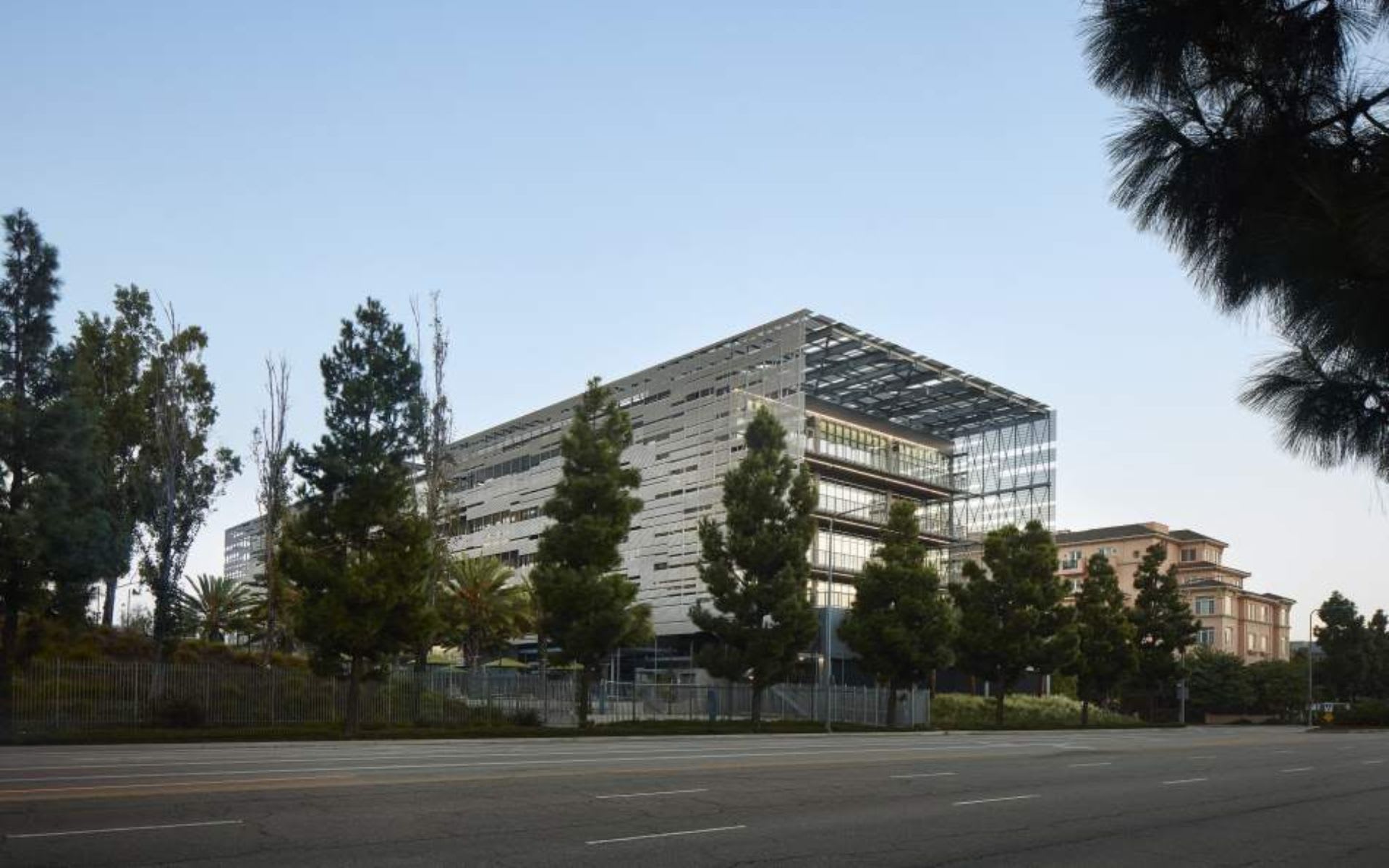 McCarthy Building Companies
Headspace
Need some reminders and help calming down these days? This mobile meditation app that teaches mindful living and exercises for stress is a must download. Santa Monica,
www.headspace.com
The Honest Company
The Honest Company, Jessica Alba's brainchild, provides safe, eco-conscious products for home and family. We love that they consistently pay it forward, donating products and volunteering on a regular basis. Playa Vista,
www.Honest.com
GoGuardian
GoGuardian's mission to help protect students in the digital realm from distracting and potentially harmful content not only supports their mental health but promotes education. Their software helps schools manage their devices and understand their students' patterns to keep them safe and focused. El Segundo,
www.GoGuardian.com
Compass
Speaking of making strides, our very own Compass made its debut as a publicly traded company on the NYSE, with a market value of $8.22 billion. Compass has used technology to set itself apart from the competition and runs an integrated, cloud-based, software platform designed to help agents build customer relationships, work more efficiently, and grow their businesses. In 2020, Compass agents helped sell about $152 billion in residential real estate.
www.Compass.com
The combo of innovation and talent is making Silicon Beach one of the hottest destinations for tech startups and truly a great place to call home. Living in proximity to these companies means there will be continual investments pouring into the neighborhoods. Although each area in Silicon Beach is unique, they all have the lure of quintessential SoCal living: indoor/outdoor lifestyle, a bike ride away from the beach, easy access to the airport and plenty of family-friendly activities.
Contact us for more information on any of these Los Angeles neighborhoods. We are in the heart of Silicon Beach and are always happy to help you discover your personal oasis on the West Side!

Additional Resources: